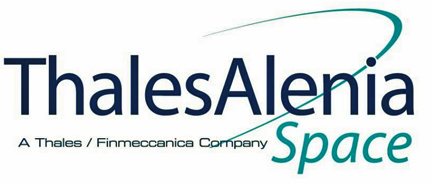 [SatNews] Thales Alenia Space announces the company has signed the first part of a contract with Airbus Defense and Space to supply Poseidon-4 spaceborne radar altimeters.
These instruments will be installed on the Jason-CS/Sentinel 6-A and Jason-CS/Sentinel 6-B satellites developed by Airbus Defense and Space for the European Space Agency (ESA), in collaboration with EUMETSAT and the European Commission, for the Copernicus program. In continuation of the successful Jason-Missions, United State partners are participating in the mission implementation and operations
The Poseidon-4 altimeter features higher performance than the previous generation, because of the introduction of a new, "interleaved" SAR (synthetic aperture radar) operating mode. Poseidon-4 will also feature a new architecture, improving the role of the digital functions to support higher stability of the performances, and eventually reduce development costs. The new SAR mode, eagerly awaited by the entire scientific community, is designed by Thales Alenia Space. It will simultaneously supply low spatial resolution data to ensure continuity with previous Jason missions, and also high-resolution data.
The Jason-CS/Sentinel-6 satellites will take over for the Thales Alenia Space-built Jason-3 to ensure the continuity of operational oceanographic services.
France and the United States developed the experimental Topex-Poseidon program in 1992, marking the beginning of space-based oceanography by enabling global ocean monitoring, impossible using in-situ systems. Radar altimeters such as Poseidon measure the height of the ocean surface, an essential factor in monitoring climate change, in terms of rising sea levels. But they also measure the ocean dynamic and currents, as well as wave height and wind strength at the surface. All of this data is used for meteorological and oceanographic research. A more recent development, mainly since Poseidon-3, is the altimetry-based measurement of river and lake height.