Staying connected is a priority — it's at the heart of an individual's social identity and self-expression — it's how you reach out to your family and closest friends to share with them your experiences and news.
Thuraya understands this fundamental need, and that's why the company has been evolving and advancing their data products to meet this ever-growing global demand for wireless data connectivity.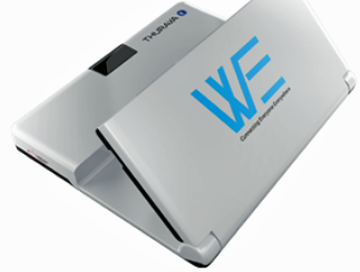 Thuraya WE was developed to converge satellite with terrestrial communications. This is the world's first dual mode satellite and LTE hotspot that keeps you in contact with your family and friends all the time, no matter where you are. Thuraya WE allows users to automatically switch between satellite and GSM networks with a click of a button using the Thuraya WE mobile app and web interface. With Thuraya WE, any area can be transformed into a WiFi hotspot and allow up to 10 smart devices to connect and share internet within a range of 30m or more.
Thuraya WE specs:
Weight 1kg
Size 230mm x 197mm x 24mm
Battery type Lithium Ion, rechargeable
Battery capacity 7.4V, 6Ah, (2S2P)
Run times (Battery) Cell - standby: 20hrs; Cell - data: 9hrs; Sat - standby: 6hrs; Sat - voice: 5 hrs; Sat - data: 3 hrs
Ingress protection IP54 compliant
Features
Single SIM, dual mode hotspot
Manual or auto-network selection
Calls and text messages in Satellite Mode
Easy to use interface
Unified communications
Lightweight and durable