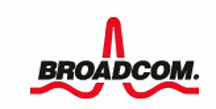 [Satnews] An Orange County, California, Superior Court judge has denied an attempt by Broadcom to prevent five former engineers of that firm from working at SpaceX, with Broadcom claiming those individuals might discuss trade secrets with their new employer.
The original lawsuit was filed by Broadcom, a semiconductor company, on March 23 that claimed SpaceX had poached the employees in an attempt to obtain refined and custom-designed computer chips without the necessity of R&D costs that would be involved in creating such chips. SpaceX denied the allegation.
Back in 2014, SpaceX had contacted Broadcom to initiate a contract for the latter to build and manufacture advanced chips for an unstated project, with specific interest within the RF arena. SpaceX then refused to sign on to two contract agreements with Broadcom, stating that the costs were too high for company consideration.
Broadcom claims a non-disclosure agreement had been violated by SpaceX, as well as unfair competition, and that the five engineers also violated their individual confidentiality agreements and have passed along trade secrets, all of which have been refuted by the now SpaceX engineers.