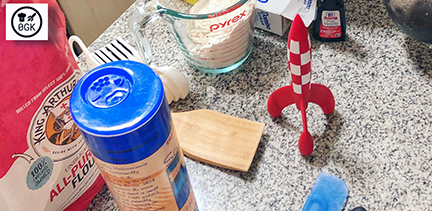 Zero G Kitchen LLC, a venture co-founded by Ian and Jordana Fichtenbaum, have announced the specifications and timing of the first appliance of its planned 'kitchen in space,' an open platform for food development in space and the zero gravity environment.
The first appliance is an oven designed to freshly prepare small food items, such as rolls, cookies, patties, pockets and other basic foods for longer duration space travel. The oven is built in partnership with NanoRacks, the company known for their rapid prototyping, plug-and-play interfaces and managing the NASA payload manifesting and safety processes.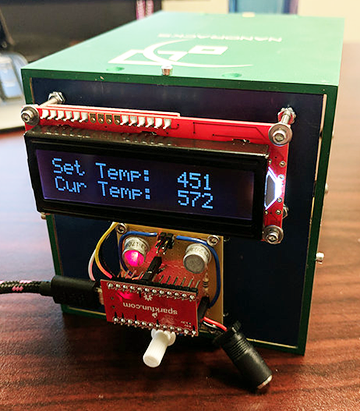 The oven is the first in a series of space-adapted appliances built and operated under the direction of Zero G Kitchen. Following the oven, Zero G Kitchen plans to develop space-adapted versions of common household appliances, such as a refrigerator, blender, slow cooker and more. To achieve its goal of building a kitchen in space, Zero G Kitchen will work with a wide array of food companies, educators, researchers, appliance engineers and aerospace organizations.

Zero G Kitchen expects to build and test the space oven before the end of 2018 with a targeted launch to the ISS in early 2019. Recently, Zero G Kitchen signed the first user of the space oven, and an announcement is expected in early 2019.
Executive Comments
Jeffrey Manber, CEO and Founder of NanoRacks, said that the company is committed to developing in-space platforms that are affordable and accessible to anyone with the dream to explore in space. People have to eat when living and working in space, so Zero G Kitchen's vision for hospitality and food preparation in space fits perfectly into NanoRacks' long-term goal of populating the solar system with Outposts for everything from tourism and research to factories and more.

Jordana Fichtenbaum, Co-Chef and Co-Founder, Zero G Kitchen, said that opening up the frontier of space to all means making it relatable to people's everyday lives. What could be more relatable than a freshly cooked meal in your own kitchen? The company is not here to develop new technology or to build better ovens or kitchens, but rather to assist researchers, educators and companies to access space facilities and the excitement of space development in a relatable form.