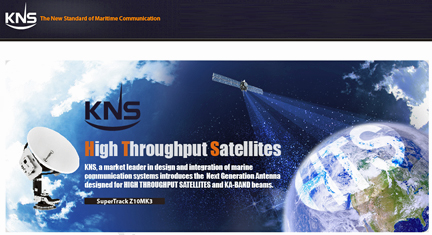 [SatNews] KNS, Inc. has launched their C-band 2.2m satellite antenna in two variations: Z Series for users who want fast Internet access at sea and S Series to provide the ultimate in TV entertainment while offshore.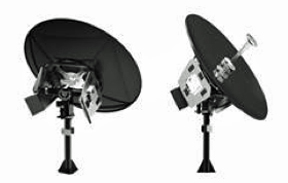 The C-band has been built for regional or global C-Band beams and is ideal for vessels with limited space for 2.4 or 3m antennas. Like all newly designed SuperTrack Series antennas, there is remote access via a customized web-based software to allow users to use a PC, tablet, or Smartphone to access the antenna anywhere in the world, provided they have Internet access. This feature can review the current status, provide a full diagnostic, change a satellite parameter, or even update a configuration above deck.
The C-Band 2.2m antenna is pre-assembled, making it easy for installation in just one day. The antenna has a simple mechanical structure for easier maintenance, an all-in-one Power Control Unit (PCU), Auto Beam Switching (ABS), built-in air conditioner, a carbon fiber reflector, automatic linear and circular polarization.
Noah Chung, Director of KNS, said, "The new C-band antennas have wireless Bluetooth connectivity up to 100 meters from the radome, making it easier to upgrade remotely and monitor capabilities or self-diagnose using a paired computer to check all the settings and movements of the antenna. The C-band 2.2m antenna will be deployed using Milano Teleport S.p.A, the largest independent teleport in Italy—the teleport's business includes DTH and DTT TV Broadcasting, Broadband Wireless and Maritime services worldwide."
For more info, please visit http://www.kns-kr.com/