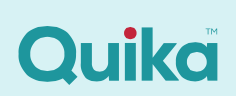 Quika's newly appointed CFO has vast experience in the financial sector, and also founded his own company and is still the managing partner.
Quika has appointed Falak Yussouf as the new Chief Financial Officer. Mr. Yussouf will assume overall responsibility for investor relations, contracts, financial risk management, and as part of the management team, contribute to the strategic development of the business. Mr. Yussouf will be based at the London office.
Prior to joining Quika, Mr Yussouf was CFO for MBI International Holdings, a hospitality and leisure group that operates hotels and real-estate across Europe and the Middle East, with assets in excess of $9 billion. He was responsible for financial performance management, taxation, treasury decision making, strategy setting and global mergers and acquisitions. At MBI, Yussouf gained a great deal of experience identifying key issues and priorities for the business, and is a strong negotiator with a history of building successful relationships at all levels.
Mr. Yussouf brings with him over 30 years' experience in the financial sector. He started his career in accountancy with Newman & Partners and after qualifying, founded his own firm where he is still the managing partner that has enabled him to gain multi-industry experience and extensive corporate and managerial knowledge.
In addition to his business activities, Mr. Yussouf has been treasurer and trustee for the Hoffman Foundation, a charity supporting people with autism.
Mr. Afrasiab, Chairma of Quika commented that he is delighted to welcome Mr Yussouf to the team at Quika, his experience will make him a valuable addition to the company as they continue to secure further investment on our mission to connect the unconnected.
Quika's mission is to connect the unconnected for free to overcome digital inequality and create a better world for everyone. The opportunities that the internet provides shouldn't be limited by geography, culture, wealth or infrastructure and should be available to all. Quika empowers communities through the transformative educational, economic and social benefits that online connectivity can bring.