[SatNews] Exelis (NYSE: XLS) will support data analysis of images from SkySat-1, the first in a planned constellation of 24 satellites from Skybox Imaging.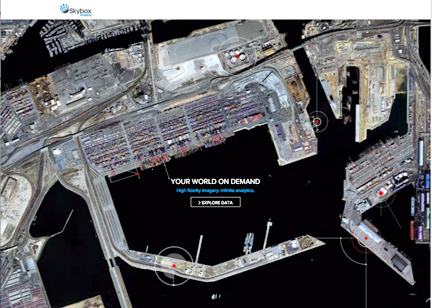 Support for SkySat-1 will be available in the early 2014 release of the company's ENVI image analysis software. The new sub-meter imaging satellites will make timely and valuable information about the Earth easily accessible to a wider range of end users for applications ranging from disaster response and resource management to national security and climate monitoring, among other things.
ENVI image analysis software is a core offering of the Exelis ISR and Analytics strategic growth platform, providing customers analytics in commercial, intelligence and tactical military applications. The high resolution SkySat-1 imagery, combined with the ability to extract useful information with ENVI not immediately discernible by the human eye, means imagery can be used outside of traditional applications.
The launch of SkySat-1 and the ENVI software support represents a movement worldwide toward leveraging imagery to solve problems faced by diverse commercial industries. Once used primarily for mapping, weather and military purposes, geospatial imagery is now used for more diverse problems such as disaster response, insurance fraud mitigation, urban and commercial planning, and mining productivity.
To learn more about Exelis, head over to: http://www.exelisinc.com/
For more information regarding Skybox Imaging, their infosite is located at: http://www.skyboximaging.com/