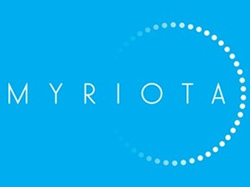 South Australian satellite communications company Myriota will open an Internet of Things (IoT) laboratory to help meet the demand for its technology.
The $2.72 million laboratory will be located in the CBD of Adelaide to allow the company to integrate its ultra-low-cost satellite IoT solution into a wide range of global products and services. Myriota's $1.36 million investment will be matched by the South Australian government's Future Jobs Fund to equip the new office.
Myriota's technology involves tiny satellite transmitters that send low powered messages directly to a constellation of LEO smallsats, which relay the messages to Earth where they are decoded and sent to the end user.
Last September, the company announced that their matchbox-sized sensor was being developed to track the movement and performance of soldiers on the battlefield in an AU$700,000 deal with the Australian Department of Defence.
Myriota Chief Executive Officer Dr. Alex Grant said the laboratory will allow the company to scale up production and further integrate this technology into more systems. He said the company's low-cost IoT system has been deployed in field trials for months now and there are hundreds of companies here and overseas interested in using these product to provide connectivity for a huge range of applications. The lab will be equipped with cutting edge equipment and clean spaces to enable the firm's engineers to advance the Myriota platform and integrate the company's product into other people's devices. This new IoT lab will enable the firm to build on the core technology and apply it across a wide range of industries including agriculture, defense, utilities, environmental monitoring, asset tracking and logistics. Dr. Grant added that the new lab would create more than 50 new jobs in IT and advanced manufacturing, including highly skilled software and hardware developers, data networking and satellite communications professionals.
According to Dr. Grant, Myriota, which was named best industrial start-up at the 2017 Internet of Things World Congress in San Francisco, has the potential to undertake production runs of millions of units for export in the coming years.

Story by Jim Plouffe, The Lead