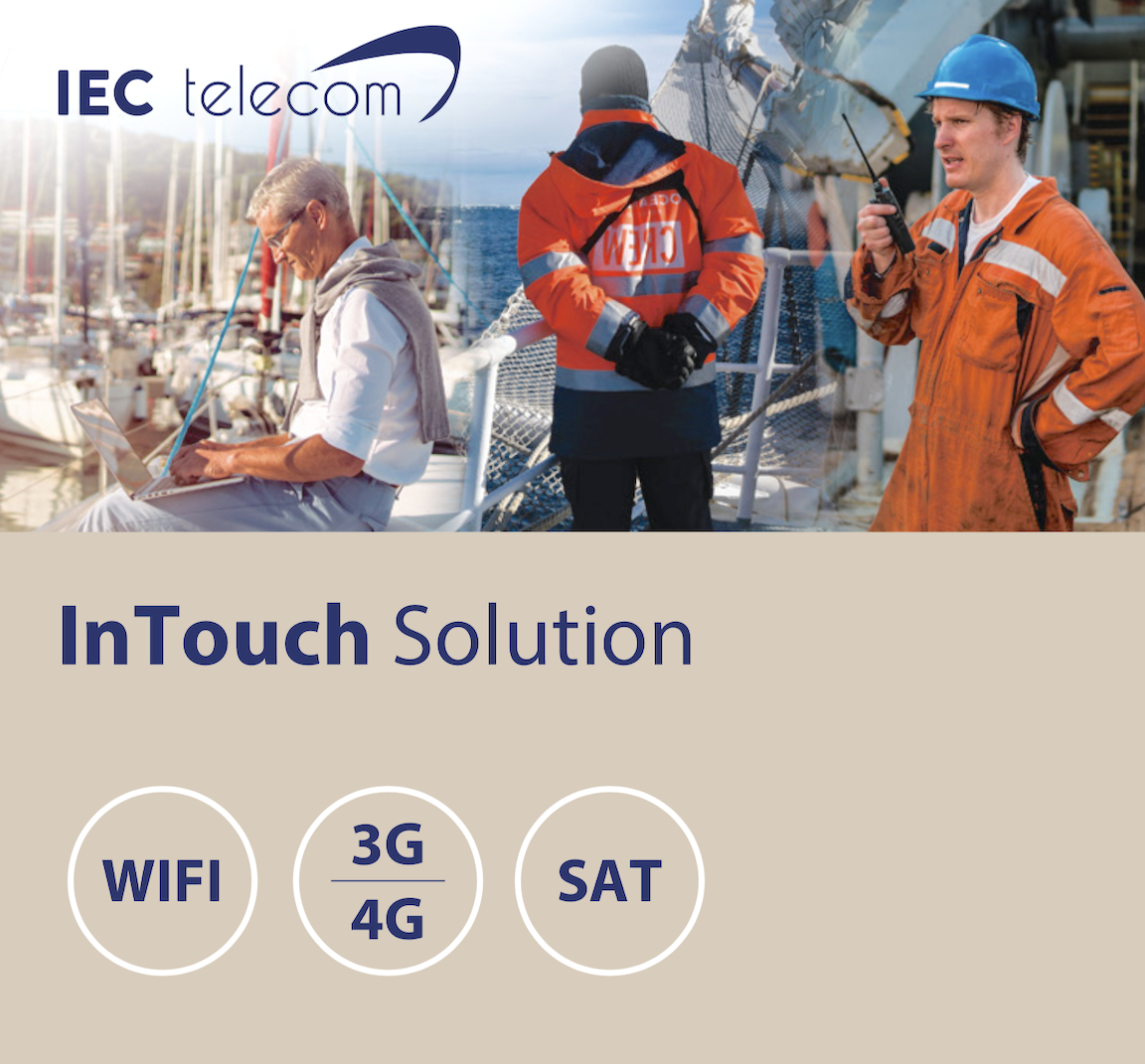 IEC Telecom has revealed their latest new communications solution to the yachting community during this year's annual Skagen race (May 29 to 31). InTouch is an all-in-one communications solution which enables small vessels and leisure boats to stay connected wherever they are – both in port or at sea.
The innovative system connects via one WiFi link and seamlessly switches between port WiFi to LTE/GSM and Satellite systems – ensuring captain and crew maintain continuous communication at all times as the vessel sails.

Alf Stian Mauritz, VP - Business Development IEC Telecom Group and Managing Director of IEC Telecom Norway, said they are excited to bring this ground-breaking communications solution to Skagen and to reveal its benefits to the yachting community. Sailors have enough to concentrate on without having to worry about their communications systems dropping in and out of connection. The InTouch system will provide new ways of communicating effectively and safely at sea.

InTouch provides connectivity at all times through the most convenient and available network. Its LTE, 4G satellite antenna is omni-directional and enables world-wide coverage, operating via a voice handset or mini server. InTouch can be operated via a choice of satellites including Iridium Certus, Inmarsat FleetOne and Thuraya VSAT.

InTouch provides full control over communications systems with a range of additional options. The system operates from an advanced control dashboard which enables coms use and costs to be carefully monitored. IEC Telecom provides a range of value-added services such as two-stage filtration with advanced web and application filters, optimised email software to reduce the amount of data used, and crew vouchers for online connection. Onshore and offshore teams can rely on different dashboards to enable full visibility of the vessel's location as well as all the onboard communication aspects.

IEC Telecom is pioneering a number of cutting-edge developments for the leisure craft sector including communications and safety equipment – from radios to GSM and to satellite communications, focusing on reliability and safety.

InTouch will be launched during this year's iconic Skagen yacht race, of which IEC Telecom is a leading sponsor. The race will see 300 yachts sail from various locations in the Scandinavian region to meet in Skagen harbour, Denmark.

Leading 'shorthanded sailing' champion Simen Løvgren will be on the IEC Telecom stand during a reception to unveil the InTouch solution at 2.30pm on Friday May 31. Invited guests will hear Simen talk about the many regattas he has taken part in, while also viewing the InTouch system.
IEC Telecom's sponsorship of the Skagen race forms part of its partnership with race organiser Sports-Partner AS and demonstrates its commitment to the burgeoning Scandinavian yacht racing sector. IEC Telecom can also be found at the forthcoming Marstrand Big Boat Race (May 31- June 2) in Sweden, and the Hollænderseilasen race in Norway during the last weekend of August.