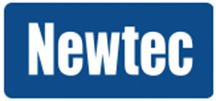 Newtec will be exhibiting at booth 2001 at Satellite 2018 and the company will have a team of experts on site, at the show.

Newtec will be presenting...
A complete HTS solution portfolio allowing you to monetize your HTS Capacity
NEW Complete DVB-S2X Wideband Modem Portfolio: trust Newtec to help you get the most out of DVB-S2X! The Newtec Dialog® platform and its complete modem portfolio offers DVB-S2X up to 500 Mbaud
NEW MDM2510 launching at SATELLITE: a cost-efficient Newtec Dialog modem ideally suited for enterprise connectivity and replacement of an existing VSAT network with more efficient forward and return technologies
NEW Mobility Optimized Products: Newtec Dialog features new levels of performance, flexibility and customization targeting bandwidth intensive mobility customers
Newtec's Mx-DMA® Return Technology with Very Low SNR: Mx-DMA easily combines different terminal types and throughput demands with the highest efficiency available on the market. For small antenna terminals using Very Low SNR MODCODs that can double throughput
Efficient, flexible and reliable SATCOM solutions supporting complex GOVDEF operations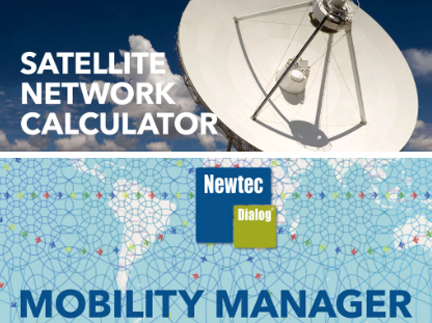 Live Demos at the Newtec booth will include...the NEW Newtec Satellite Network Calculator. Attendees can receive a demo and instantly uncover the efficiency, performance and potential of your network. Also being demo'd will be the NEW Newtec Dialog Mobility Manager... get reliable and efficient links for on-the-move and on-the-pause communications, manage mobility networks with effortless efficiency.
Other Newtec events at the SATELLITE Conference include...

Ultra HDTV Live Event and News Broadcasting: The Olympics and Beyond on Monday, March 12 – 9:45 to 10:45 a.m. in room 207B
South America: How Satellite Broadband and Backhaul Can Connect the Continent's Smart Cities on Wednesday, March 14 from 9:30 to 10:30 a.m. in room 207B in room 201
Surging Opportunities for Global Satellite 4G Connectivity & Backhaul on Wednesday, March 14 from 1:45 to 3:00 p.m. in room 202
Book a Satellite Network Calculator demo at this direct link...
Book a Mobility Manager demo at this direct link...