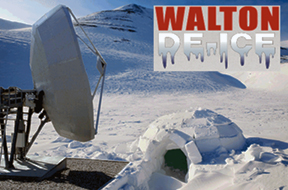 Walton De-Ice has announced that a leading global sports media entity has purchased multiple Walton Plenum Hot-Air De-Icing systems and heated Snow Shield antenna covers.
The Walton De-Ice systems have been installed in order to protect incoming and outgoing satellite signals from effects of snow and ice at one of the world's largest and most technologically advanced TV production facilities.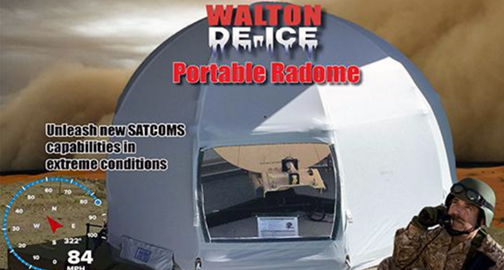 According to Walton De-Ice, the global sports media company added four new Walton Hot Air De-Ice systems to protect 6.1 meter satellite network distribution antennas. In addition, 10 heated Snow Shield antenna covers will protect 4.5 meter antennas used to collect raw satellite sports and remote feeds at the facility.
Walton's Hot Air De-Ice systems — including the company's unique Plenum enclosure installed on the rear of a satellite Earth station antenna — provide the most reliable and economic antenna de-icing solutions on the market.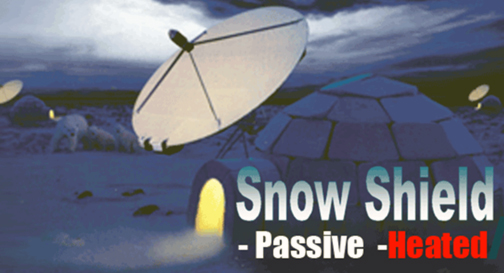 The Snow Shield solution for 0.6 to 6.3-meter antennas is a coated RF-transparent material stretched over the satellite antenna, and can be used as a Passive, Heated, or Ice Quake system to shed snow off the antenna before ice forms.
During IBC2019 in Amsterdam, September 13-17, 2019, Walton De-Ice will showcase its latest solutions on stand 1.A62.
Bill Walton, President of W.B. Walton Enterprises, Inc. (Walton De-Ice), said the company is delighted that the firm's long-time customer, a leader in global sports TV with offerings in more than 60 countries, has again selected Walton De-Ice to protect their critical network distribution and contribution signals from the effects of snow and ice using the latest Walton De-Ice systems.