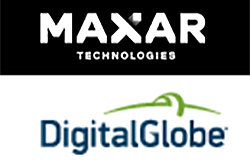 DigitalGlobe has announced that Mike Edwards has joined the company as Vice President, Senior Advisor Defense Programs, to provide strategic leadership on various defense programs, including the company's work with the U.S. Department of Defense (DoD) and collaboration with aero-defense companies — Edwards joins the company's senior leadership team and will report to DigitalGlobe President Dan Jablonsky.
Edwards was most recently Corporate Director of Space, Intelligence and Cyber at Northrop Grumman, where he spent the past 11 years. Previously, he had a distinguished career in the U.S. Air Force, serving at the Pentagon for 13 years in a variety of leadership roles. These included leading the DoD's Interagency Protection Task Force and the Defense Intelligence Agency's Emerging Threat Working Group, where he was responsible for creating and executing solutions for emerging threats, and directing operations for the Air Force Combat Support Office. The retired Air Force Colonel served as a command pilot with 83 combat sorties and more than 3,300 hours in the A/OA-10, T-38 and T-37. He has a Bachelor of Science degree from the U.S. Air Force Academy, Air War College, and a Master of Science degree in aeronautics from Embry-Riddle Aeronautical University.
Dan Jablonsky said that Mike has an extensive background in the military and government and especially working with large and complex programs. His experience in combination with his strategic skills brings valuable insights for our mission partners, enabling them to make critical decisions with confidence.
Mike Edwards added that he believes the company best serves customers by providing innovative solutions that leverage the technical depth and advanced capabilities from across the Maxar companies.