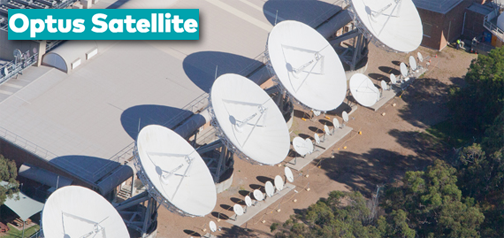 Optus now has an alliance with NAS Australia that will expand the distribution of the SatSleeve product range into regional and remote parts of Australia through their extensive retail network.

NAS is an Australian owned and operated wholesale distributor of television, satellite reception and distribution equipment, with an established national presence covering metropolitan and regional areas. NAS has been a key player in the previous Optus Aurora and current VAST (Viewer Access Satellite Television) STB and associated satellite dish gear supply and services market. NAS Australia has been operating for more than three decades and has established a national network of NAS-owned warehouses, trade and retail customers, and specialist installers with points of presence throughout Australia.
The SatSleeve was launched in 2013 and pioneered 'bring-your-own device' in the satellite industry. Users can access voice, SMS and data services with the sleeve, providing there is a direct line of sight between the device and the satellite. The new SatSleeve models use WiFi (rather than Bluetooth) to connect with the smartphone and are controlled through the all new, free SatSleeve Hotspot app. WiFi connectivity means Bluetooth accessories such as vehicle hands-free systems and headsets can now be used when making satellite calls.
Optus Satellite has the largest fleet of satellites in Australia and New Zealand and with line of sight, provides coverage across 100 per cent of Australia.
According to Paul Sheridan, the Vice President of Optus Satellite, this relationship will give regional customers immediate access to the technology that will help them stay in touch in remote locations. Satellite communication is now accessible to everyone, from travelers to farmers and, through NAS's extensive 'reach' into regional and remote parts of Australia as well as access to the extensive customer base of VAST end-users, the company can now deliver communication solutions to more parts of Australia than was previously possible.
John Kimbell, Managing Director, NAS, recounted that the firm's partnership with Optus Satellite dates back to the Optus Aurora project in 1998 and has been highly regarded by the NAS team for close to two decades.