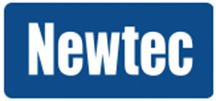 [SatNews] For the first time in Asia, Newtec will demonstrate how their MCX7000 multi-carrier satellite gateway brings increased bandwidth efficiency gains of up to 51 percent at the company's Booth — #1P2-01

Newtec will demonstrate a range of solutions designed to increase efficiency, reliability and flexibility during CommunicAsia 2015 in Singapore, June 2-5. 2015.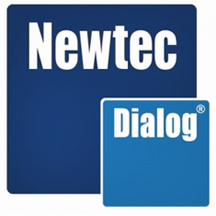 Newtec Dialog®, the Award-Winning Multiservice Platform that Embraces Change: Dive deeper into Newtec Dialog with an exclusive tour of the multiservice platform. Newtec Dialog guarantees optimal modulation and bandwidth allocation—whether it is being used for enterprise (e.g. VSAT), mobility or HTS networks. Newtec's engineers have achieved this by inventing a new patented return link technology called Mx-DMA™ or Cross-Dimensional Multiple Access. Together with HighResCoding (HRC™), it combines the best of both worlds, incorporating the best features of MF-TDMA and SCPC technologies to enable services to run more efficiently than ever before over satellite, while still providing the option to have the platform also run in either SCPC or MF-TDMA.

Newtec will introduce its new multi-carrier gateway, the Newtec MCX7000: The MCX7000 brings increased bandwidth efficiency of up to 51 percent for distribution to transmission towers and head-ends, in addition to OPEX and CAPEX savings.
DVB-S2X, Our Best Spectral Efficiency Standardized: Get an overview of Newtec's next-generation DVB-S2X product portfolio for broadcast and IP data applications. If you happen to be Interested in DVB-S2X and 4K, then check out Newtec's CCO Thomas Van Den Driessche's presentation on "DVB-S2X and 4K: An Industry in Transition" on Wednesday, June 3, from 4:30 to 4:50 p.m.
As well as offering a wide range of products, Newtec has developed technologies that are designed to boost efficiency and reliability. At CommunicAsia 2015, find out more about Equalink® 3 and Bandwidth Cancellation, a fully digital platform with market leading performances.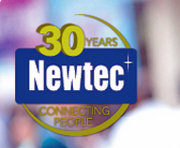 Additionally, mark Newtec's 30th anniversary by joining the company in a Happy Hour celebration that will be held at Newtec's booth on Wednesday, June 3, at 5:00 p.m.