Thaicom Public Company Limited (THCOM) and the firm's distributor, Ship Expert Technology Company Limited, have signed an agreement with SC Group to collaborate on the joint development of a maritime communication network service.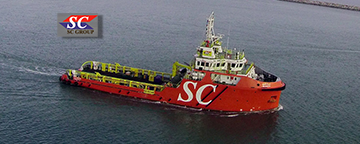 SC Group 's fleet of more than 30 offshore support vessels will be equipped with Thaicom's new Nava service to enhance fleet operations and optimize operational efficiency. The service will support SC Group owned vessels with a world-class, integrated fleet management solution. The maritime communication network service will be integrated with Thaicom's recently launched Nava™ Connect fleet management solution.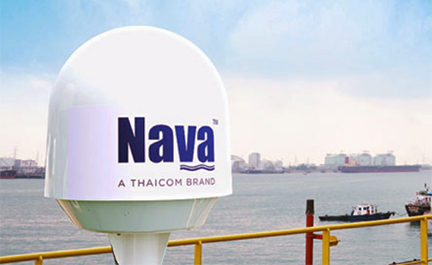 The fleet management solution will be powered by the Thaicom Nava FTTS ™ (Fiber-to-the-Ship) platform, which is able to support very high data rates and provide constantly high bandwidth for operational efficiency with wide area satellite coverage across APAC. Nava FTTS also helps crew keep connected and incorporates an L-band backup solution.
Anant Kaewruamvongs, CEO of Thaicom, said that the Asia Pacific (APAC) region is home to one of the fastest growing maritime markets in the world. The company looks forward to providing SC Group with a cost-effective, maritime network service on the Thaicom Nava maritime service platform.
Mr. Surachai Nimnual, EVP, Marine, SC Group, added that Asia's maritime industry is adopting digital technology at a fast pace. The Thaicom Nava service and integrated fleet management solution on board SC Group ships will help the company to remain competitive and improve the efficiency of our offshore support business. The integrated fleet management solution will also support crew welfare and enable crew to use onl ine services or call their families at home by using t heir own mobile devices at sea.
With the launch of the service earlier this year, Thaicom is expanding their broadband service platform to support the maritime industry's digital transformation. Nava helps the maritime industry to meet the increasing data demand at sea, enables efficient vessel operations, and connect s crew and passengers to high-speed internet, anywhere and anytime.