[SatNews] Integrasys has released Satmotion SNG for automating the Occasional Use Line-Ups without the need of real time coordination among the NOC operators and Broadcasters.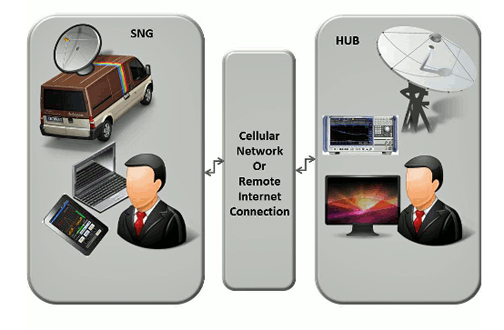 SNGs are one of the major causes of satellite interference; therefore, Intregrasys has designed an easy to use tool for Line-Up automation, inspired from the well-known Satmotion VSAT auto-commissioning. Today broadcasters can benefit from a significant improvement on transmission performance and a much quicker setup. Satmotion SNG provides the feedback from the NOC measurement via cellphone, laptop or glass software with very intuitive interface. After the Line-Up is finished, a report is automatically generated and analyzed and the broadcast is ready.
Integrasys will be demoing Satmotion Pocket at CABSAT 2015 and the DC satellite show.