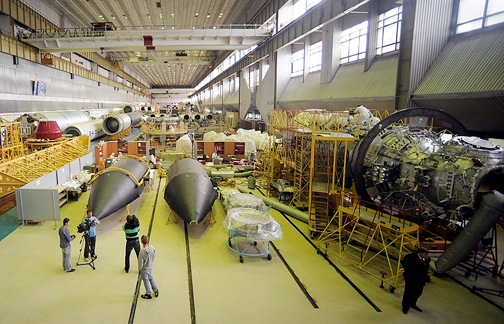 Polyot, an Omsk-based, Russia, rocket manufacturer within the Khrunichev State Research and Production Space Center, will launch the full cycle of assembling Russia's new Angara rocket this year, this according to Omsk governor Viktor Nazarov.
"From 2017, the Angara rocket will be assembled in the Omsk Region only. Works to launch the full technical production cycle is currently under way," the governor said at the Russian Investment Forum that ended in Sochi earlier this week.
The production facility is due to be ready in the second quarter of 2017, the governor said. The Angara family comprises eco-friendly, oxygen-kerosene carrier rockets the encompass the light to heavy classes. The Angara-class light carrier rocket was launched for the first time in mid-2014. The first heavy carrier rocket blasted off in late 2014.