Integrasys has hosted dyslexia charity, Madrid con la Dislexia, at the firm's headquarters to provide an insight into working at a high-tech company for children with dyslexia.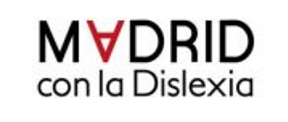 The guests were welcomed to the open day by Alvaro Sánchez, CEO of Integrasys and the Marquess of Antella. With his new noble title, Alvaro is giving back to children who might need an extra push to become great satellite engineers in the future.
The open day focused on demonstrating the role of engineers within Integrasys. Children from the charity were invited to practice using software and watched Alvaro and Integrasys engineers demonstrate and explain equipment such as antennas, monitoring screens and VSATs used by Integrasys.
The children heard about the organization and how Integrasys specializes in Satellite Spectrum Monitoring Systems in the telecommunications and broadcasting industries. Alvaro explained how the technology enables Integrasys to provide high quality and efficient products to the industry. Following a full day of interesting talks and demonstrations, the children were rewarded with a certificate and a small gift to celebrate the successful day.
Executive Comment
Alvaro Sanchez said that having dyslexia himself, he understands and empathizes with the hard work and effort children with dyslexia must put into their studies and how it was important to him that children are shown that their dyslexia does not need to hinder their education and careers. He hopes that the company's collaboration with Madrid con la Dislexia has inspired the children to believe that a career within the satellite industry is achievable and rewarding. As the new Marquess of Antella, Alvaro is planning to do similar events in Spain and Italy to support children and motivate them to study.