Orbit Logic has reached an agreement with Planet Labs, Inc. that allows SpyMeSat mobile app users to access daily satellite imagery from the Planet constellation of imaging satellites.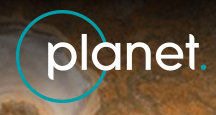 In 2017, Planet launched their 3P and 3K flocks; a constellation of 136 small imaging satellites that achieved Planet's goal of imaging the entire Earth land mass each day. Now this daily imagery is available to SpyMeSat mobile app users on demand. Planet daily images available through SpyMeSat cover 625 sq km (25 km x 25 km) at 3.7 m resolution based on a user-specified location, with availability subject to cloud cover constraints. Purchased images are delivered in JPEG and GEOTIFF formats, with pricing less than $1.30/sq km.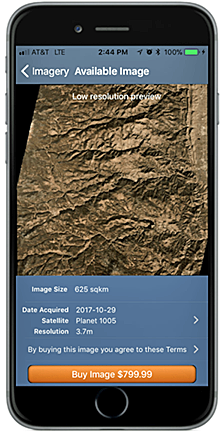 SpyMeSat provides real-time imaging satellite awareness, on-demand access to recent archive satellite imagery, and the ability to request new tasking directly from a mobile device. The most recent and highest resolution commercial satellite imagery of any location is available to the user through an easy and affordable in-app purchase process. The entire process of preview, select, purchase and delivery of archived imagery can be completed in seconds, delivering satellite imagery for any location on demand. When archive imagery does not meet the need, and a new image is required, users can review the list of satellites available through SpyMeSat for new tasking, and make a selection based on cost, responsiveness, and capability.Archive satellite imagery resolution ranges from 30 cm to 3.7 m and the resolution for new tasking ranges from 40 cm to 1 m.

Alex Herz, president of Orbit Logic, said that the primary request of SpyMeSat users has been for access to more recent satellite imagery. With the addition of Planet daily images, SpyMeSat users now have access to the ultimate in recent satellite imagery of any location on Earth.