RigNet, Inc. (NASDAQ: RNET) has appointed Lee M. Ahlstrom as Senior Vice President and Chief Financial Officer (CFO), effective immediately.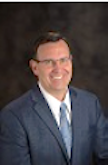 As CFO, Ahlstrom will report directly to President and Chief Executive Officer, Steven Pickett. He will be responsible for overseeing all financial aspects of the company, including financial planning and analysis, accounting and financial reporting, as well as managing the tax, internal audit, treasury and investor relations functions.
Ahlstrom brings more than 20 years of finance and capital markets experience, an extensive background in strategic planning and investor relations, and a broad range of capabilities to RigNet. Most recently, Ahlstrom served as Senior Vice President and Chief Financial Officer for Paragon Offshore Ltd. and as Senior Vice President of Investor Relations, Strategy, and Planning. Previously, he served in executive and leadership roles at Noble Corporation, Burlington Resources, Unocal and as a consultant with McKinsey and Company. Mr. Ahlstrom began his career at ExxonMobil where he held a variety of engineering positions.
Mr. Ahlstrom holds both a Bachelor's and a Master's Degree in Mechanical Engineering from the University of Delaware. He also currently serves as chairman of the board of directors for the National Investor Relations Institute (NIRI) and holds NIRI's Investor Relations Charter (IRC™) credential.
Ahlstrom succeeds Tonya M. McDermott, who served as the Interim Chief Financial Officer. McDermott will resume her duties as RigNet's Vice President of Tax and Treasury and will assist in the transition of duties to Ahlstrom.