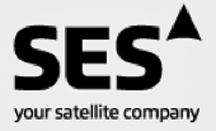 [Satnews] SES has signed a Crisis Connectivity Charter with the UN Office for Coordination of Humanitarian Aid (OCHA) and the Emergency Telecommunications Cluster (ETC) to formalize terms and protocols for accelerating access to satellite-based communications following a disaster.

As one of six leading operators to sign the agreement—which covers 20 high-risk countries identified by the ETC—SES will continue to provide satellite capacity, prioritize bandwidth for humanitarian purposes during disaster relief and contribute to capacity building for the humanitarian community.

The emergency.lu deployment kit—designed by SES' subsidiary SES Techcom Services and HITE—will also continue to play a major part in relief efforts. The communications platform has already provided essential services in Tanna island, Vanuatu, following Cyclone Pam and in Nepal following the 7.9 magnitude earthquake.
Signed in Geneva, the Crisis Connectivity Charter was led by the EMEA Satellite Operators Association (ESOA) and the Global VSAT Forum (GVF) and enables the ETC to trigger pre-positioned satellite solutions to any one of their 20 high-risk countries or beyond.
Executive Comment

"When natural disasters hit, telecommunications infrastructures are inevitably destroyed or overloaded by people trying to source help," said Gerhard Bethscheider, Managing Director of SES Techcom Services. "The emergency.lu platform, operated by SES Techcom Services, is indispensable during these times as it provides a vital means of communication, facilitating the roll out of coordinated humanitarian assistance and aid."