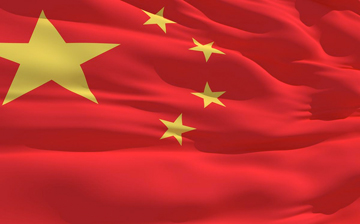 According to Lei Fanpei, chairman of China Aerospace Science and Technology Corporation (CASC), China may well be the only country to be operating a space station in service in 2024.
A Long March 5 launch vehicle is scheduled to propel China's experimental core module for their space station around 2018. The 20 ton space station itself will be heading for obit in 2022. China plans to launch the experimental core module of its space station around 2018 with a Long March 5 heavy load carrier rocket, and the 20 ton combination space station will be sent into orbit around 2022. The space station has a designed life of 10 years in orbit 400 km above the Earth's surface.
As the the International Space Station will be retired in 2024, China's space station may be the only such edifice remaining in service, Lei said. After that, a manned spacecraft and cargo spacecraft will travel between the space station and the Earth to provide supplies. Astronauts will be able to stay at the space station for more than one year at a time.
With this space station is on orbit, China will become the second country after Russia to have developed a space station, Lei added. In 1992, China made a three-step strategy for the nation's manned space program, the large-scale space station itself being the last step.
This month, the Shenzhou XI spacecraft will transport two astronauts to Tiangong-2, where they will stay for 30 days.