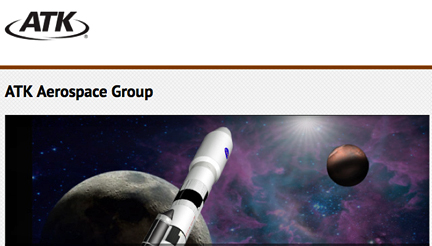 [SatNews] ATK's (NYSE: ATK) booster avionics, which serve as the central nervous system for NASA's Space Launch System (SLS) powerful twin solid rockets, are moving toward a critical milestone in development of this system.
The SLS is NASA's new vehicle that is being built to take astronauts into deep space to places like an asteroid and ultimately Mars.
ATK, NASA and its partner L-3 Cincinnati Electronics, designed the entirely new SLS booster avionics system, which is responsible for igniting, steering and jettison of both boosters. The testing of the system involves integration of full-scale hardware, software and ground test systems for the boosters, including increasingly rigorous stress testing at ATK's Avionics Lab in Clearfield, Utah. Stress testing is meant to uncover any design flaws that could affect system performance during flight.
"Avionics is one of the most critical systems for human space flight," said Kent Rominger, vice president of business development for ATK's Space Launch division and former NASA astronaut. "Stressing the system beyond what it will see during flight affords us an opportunity to learn about system interactions and associated outcomes. That is exactly what is being accomplished by the team and our lab."
Once the SLS avionics booster testing is completed later this spring, the system and associated test equipment will be shipped to NASA's Marshall Space Flight Center (MSFC) in Huntsville, Ala. Once there, the booster avionics system will be integrated into SLS's core stage avionics system. Shortly after integration, flight simulations will be performed to test and analyze SLS launch, flight and staging preparing for flight system certification in 2015.
SLS, along with the Orion crew capsule, will enable human exploration on a variety of missions to deep space. SLS has the greatest capacity of any launch system ever built, ensuring American leadership in space exploration.The first step toward deep space travel takes place later this year, when an unmanned Orion crew capsule will conduct its first test flight. Orion will sit atop the SLS for its first test flight in 2017.
Additional information regarding ATK is available at their infosite: http://www.atk.com/business-groups/atk-aerospace/