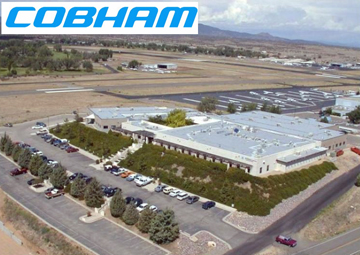 Cobham Aerospace Communications has been awarded a contract by Airbus to supply that firm's new Inmarsat SB200 Evolution service (Class 4) Safety System known as the AVIATOR 200S and 700S for the Single Aisle and Long Range aircraft families.
The Aviator 200S aims at providing voice and data air-ground communication for the Aircraft Control Domain (ACD) and the Airline Information Services Domain (AISD) as well as to the Passenger Information and Entertainment Services Domain (PIESD) in its alternate configuration (AVIATOR 700S). The 200S connects ACD applications to high-priority air-ground communication channels for regulated communications between pilots and Air Traffic Control, as well as providing independent air-ground communications for other aircraft systems such as Electronic Flight-Bags (EFBs), in-flight entertainment, cabin distribution and other connected off-board networks.
This major contract, which will see aircraft being fitted with this communications technology from 2018, could be worth some USD $200 million with the potential for additional revenue, as the demand for SATCOM capability on board aircraft increases.
The Compact SwiftBroadband (SBB) single channel system, of which AVIATOR 200S plays a key role, is central to the new satellite communication solution offered by Airbus to its customers. The system brings significantly reduced installation requirements and reduced power, weight and cost.
Eiji Kawaishi, Senior Vice President of Cobham Aerospace Communications, reported that this is the second major contract won by Cobham Aerospace Communications with Airbus in two months to equip their A320neo Aircraft family. The Digital Radio and Audio Integrated Management System announced last month and the Light Inmarsat Satcom System are two critical systems for the aircraft.