SES (Euronext Paris:SESG) (LuxX:SESG) has new satellite capacity deals with Gogo (NASDAQ: GOGO) to meet the growing demand for high-speed inflight connectivity services on travel routes over the US and Canada — these new contracts with Gogo include capacity on 12 additional Ku-band transponders, as well as supporting ground infrastructure.

With these latest agreements, Gogo has now signed important capacity deals across 11 SES satellites around the world, including significant long-term agreements for Ku-band high throughput (HTS) capacity onboard two SES satellites (SES-14 and SES-15) scheduled for launch this year.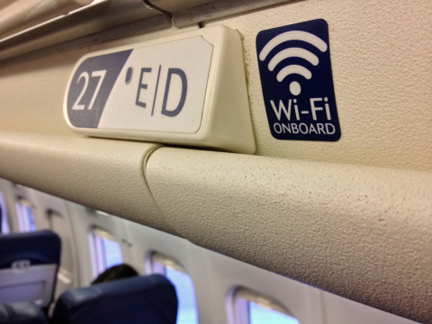 SES continues to build a global network of multi-layered, multi-band capacity to meet the specific needs and requirements of the evolving aeronautical market.
Anand Chari, Gogo's Chief Technology Officer, indicated that this latest capacity deal with SES allows the firm to add bandwidth over some of the busiest air travel routes over the US and Canada, where the company's airline customers continue to see passenger demand for high-speed connectivity on the rise. SES, with its global satellite fleet, intelligent ground infrastructure, and nimble approach to meeting our evolving needs, is playing a pivotal role in how GoGo leverages satellites to meet the needs of global aviation.