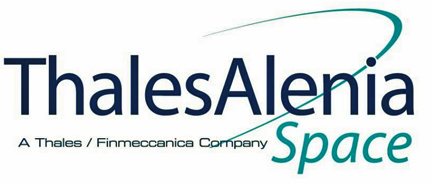 [Satnews] Thales Alenia Space has signed a contract with O3b Networks to deliver eight more satellites for their Medium Earth Orbit (MEO) constellation.
These satellites are in addition to 12 already delivered by Thales Alenia Space and operational in orbit. The additional satellites will expand the present constellation which has been fully operational since September 2014. These eight new generation satellites will be based on the existing design but with increased performance and new capabilities that will enhance O3b's offering in the market. The new satellites will be launched and integrated into the existing constellation beginning in early 2018.
O3b Networks is supplying trunking and mobile backhaul connectivity to telecom operators at speeds comparable to those offered by fiber providers as well as enterprise and government services in some of the hardest to reach places in the world.
Positioned at an altitude of 8,000 km, which is four times closer to the Earth than geo-stationary satellites, these Ka-band satellites are offering high speed, low cost, low-latency Internet and telecommunications services to people and businesses in emerging markets. By increasing the size of the constellation from twelve to twenty satellites, O3b Networks will offer enhanced coverage while providing greater service availability and reliability to its existing market segments.
Jean Loïc Galle, President and CEO of Thales Alenia Space, said, "The achieved in-orbit performances of the satellites constellation already in service have allowed O3b to significantly increase their market shares and we are proud to contribute to O3b growth".

"Our O3b constellation is uniquely scalable and is designed to be expanded in response to demand. The reaction that we have seen from the market in little over a year has been spectacular and we can't wait to get the additional capacity and capability that these new satellites will provide into the hands of our customers." said Steve Collar, CEO of O3b Networks.