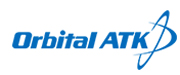 Mr. Robert A. "Bob" Brodowski has joined Orbital ATK (NYSE:OA) as the company's new Director, Advanced Technology Development, for the Space Systems Group.
Before joining Orbital ATK, Brodowski was the Director, Advanced Systems and Technology Directorate, at the National Reconnaissance Office (NRO). He has more than 30 years of experience in programs and technology that closely align with Orbital ATK's research and development portfolio and he has led many technically demanding programs and has also held various senior systems engineering positions.
He began his career at NASA in program management, systems engineering and propulsion engineering positions. He is also an Associate Fellow of the American Institute of Aeronautics and Astronautics and is the recipient of multiple awards including the National Intelligence Distinguished Service Medal, the Distinguished Career Intelligence Medal, the NRO Gold Medal and numerous NASA awards.
Dr. Antonio Elias, Orbital ATK's Executive Vice President and Chief Technical Officer, said that Bob Brodowski's experience on the Space Shuttle Main Engine, Solid Rocket Booster, the International Space Station, upper stage and advanced re-usable cryogenic propulsion systems, and numerous innovative satellite payloads, makes him an invaluable resource for our human space flight, launch systems and civil and defense satellite programs.