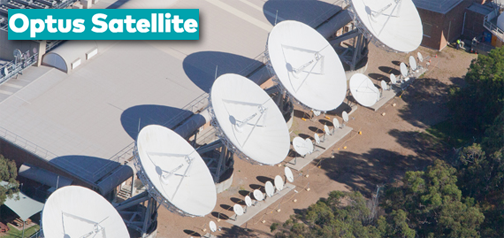 Optus Satellite has extended their services contract with Seven Network (Operations) Limited for transponder capacity on the Optus D1 satellite.
The financial terms of the contract re-sign are confidential; however, the term will extend to 2021 and the capacity requirements have expanded from 18 MHz to 27 MHz. Optus Satellite has provided satellite broadcast support to Seven Network since 1986. Optus supports Seven with the ability to flexibly move television content between sites, deliver outside broadcast services and network resilience and continuity in the event of a terrestrial failure.
Paul Sheridan, Optus Satellite Vice President, said that the Optus-Seven Network satellite partnership has been one of the firm's most enduring and trusted relationships — the company's role to deliver critical broadcast support has been built over three decades of conviction and collaboration.
David Watts, Seven Network Head of Telecommunications and Infrastructure, added that this capacity provides critical back-up to the company's terrestrial services as well as enabling quick and effective outside broadcasts for the 7news and 7sport teams.
Optus Satellite is Australia's largest satellite operator, with a fleet of satellites covering Australia and New Zealand.