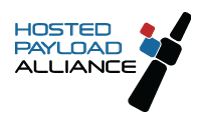 [SatNews] They come to SATCON 2011 and will stay to participate in a new alliance that involves a bridge.
More than 150 representatives from industry and government are expected to attend the Hosted Payload Alliance (HPA)
meeting Thursday, October 13, 11:45AM – 1:00 PM, at the Jacob K. Javits Convention Center, New York. The meeting will take place during the SATCON 2011 Conference & Expo, immediately following the hosted payload panel session, "
Hosted Payloads on the Horizon: Opportunities and Challenges.
"
Officially announced in April of this year, the
HPA is a nonprofit satellite industry association established to serve as a bridge between government and private industry to foster open communication between potential users and providers of hosted payload capabilities. HPA will focus on education, awareness and developing solutions to common challenges.
"This is a critical meeting for the HPA and our stakeholders, and
we encourage participation by satellite operators, manufacturers, payload providers, system integrators and government employees,
" said
Don Thoma
,
chairman of the HPA Steering Committee
.
"At the meeting we will
outline how organizations can become involved in the HPA in order to contribute to the dialogue between government and industry on the issues affecting hosted payloads, at both the policy and program level." The HPA Steering Committee members are: Boeing Space and Intelligence Systems, Intelsat General Corporation, Iridium Communications Inc., Lockheed Martin Space Systems, Orbital Sciences Corporation, SES WORLD SKIES U.S. Government Solutions, and Space Systems/Loral.
Membership in HPA will be open to satellite operators, satellite manufacturers, system integrators and other interested companies.
Participants in the HPA must be registered for SATCON 2011 (www.satconexpo.com), and separate registration for the HPA meeting is required. For more information visit . or call Jodi Metzgar, (847) 509-7990; jmetzgar@hostedpayloadalliance.org about SATCON: