L-com Global Connectivity has released a new line of high-temperature-rated Ethernet cables specifically designed for aerospace and demanding high-temperature environment applications.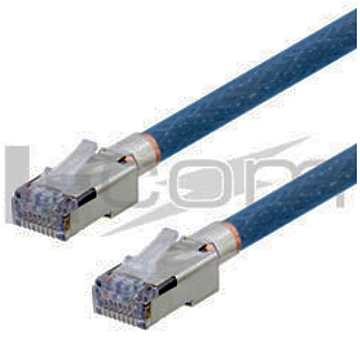 These new cable assemblies feature special FEP jackets that are rated for a wide temperature range of -55 degrees to +150 degrees C as well as double cable shielding with both 100 percent foil and 85 percent braid shields that provide maximum EMI and RFI protection.
The cables are offered off-the-shelf in Cat6a, Cat5e and Cat5e slim construction variants and comply with all RoHS directives. Additionally, the fire properties of these cables meet FAR (Federal Aviation Regulation), Airbus and Boeing requirements. L-com's new high-temperature aerospace cables are in stock and available for immediate shipment.
Executive Comment
Dustin Guttadauro, the Product Manager, said that these robust cables are ideal for use in cabin management, in-flight systems, backbone avionics, ground vehicle trunks, high-temp testing and for general military, avionics or aerospace use. The company now offers these hard to find cables off-the-shelf to address customer's urgent delivery requirements.