Wavestream has introduced an innovative, high reliability, 60W Ku-band GaN Block Upconverter (BUC) that meets the stringent military and environmental market requirements — Wavestream's solution provides customers more linear power and less power draw.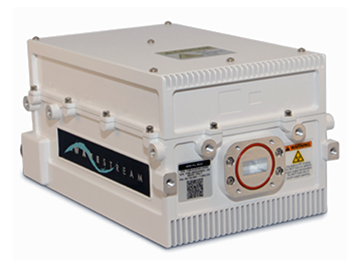 According to the company, the new 60W Ku-band GaN BUC offers unmatched efficiency and performance answering changing market demands. This next generation of GaN BUC follows the shipment of thousands of Wavestream's Ku BUCs with GaAS technology setting the benchmark for Ku Band BUCs used in a variety of ground applications.
Bob Huffman, GM at Wavestream, said the company's proven technology, reliability and high-volume production capabilities are now engaged in responding to customers' needs for an innovative high output power, 60W GaN solution for the military market. Wavestream products draw less power when backed off to help save valuable energy resources, generating less heat, ensuring a higher MTBF for greater reliability and lower lifecycle costs.