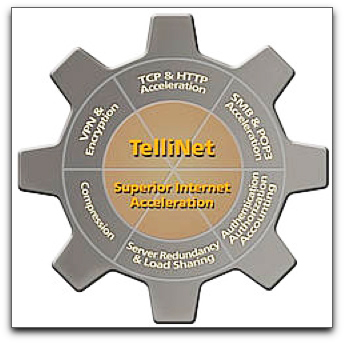 Newtec has revealed that SatPath Systems has successfully integrated Newtec's TCP acceleration software TelliNet into their SkySwitch® VSAT terminals to further optimize communication via satellite. In one of its current projects, SatPath is partnering with Beijing Zhongtaiton Technologies Co.
(
ZTT
), a key high-tech enterprise in China, to provide with the
SkySwitch
® VSAT turnkey network systems to its high end users, including government agencies and major enterprises responsible for mission critical applications.
SkySwitch® is designed to combine various end users in one network. Its strength is to provide a satellite network to telecom operators to cover different applications and users in one network with high channel efficiency performance, mesh connectivity, and without costly multiplexing overhead associated with TDMA carriers.
TelliNet
is an IP traffic enhancement software solution belonging to the
Tellitec
® IP software business line of
Newtec
. It seamlessly enhances TCP communication and increases end-user satisfaction on high-latency networks even in presence of network congestion. At the same time TelliNet includes comprehensive compression and encryption techniques that can be tailored to provide the maximum security and bandwidth efficiency to any application. As TelliNet additionally reduces the traffic volume especially on the return channel, TelliNet becomes the first choice for SatPath to further optimize their VSAT platforms.