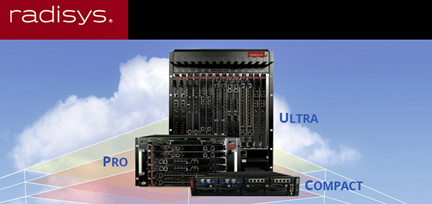 [SatNews] Iridium NEXT, the global mobile voice and data satellite communications company's next generation global satellite constellation, is scheduled to start launching in 2015.
NEXT will deliver more bandwidth and higher data speeds to serve the rapidly-expanding demand for global mobile communications. In preparation for the launch of Iridium NEXT, the ground station upgrade is now completed, across six global ground stations, and the gateway infrastructure.
To manage and maintain the Iridium NEXT satellite constellation and reliably run the numerous operational support software applications required, Iridium needed a long-life commercial off-the-shelf (COTS) applications platform that could deliver high availability and increased throughput. These platforms from Radisys were selected as they delivered a package which satisfied all of these requirements. The ATCA platform architecture-based T-Series uses merchant silicon and open source software in its operations, which will provide Iridium with a long-life COTS applications platform.

This selection also supports Iridium's initiative to streamline the common platform for both ground systems and services infrastructure, making its entire mission network highly available and easily scalable. The Radisys T-Series platform is designed to be in service for a minimum of seven years and is designed to be modular and scalable, so it can be utilized as a base platform for a number of applications. Iridium will be able to take advantage of deploying up to five different applications on the Radisys T-Series platform. High-availability is achieved through T-Series hardware-level redundancy features, with design features supporting plug-in hardware and software upgrades while equipment is in-service.
Iridium COO Scott Smith said, "Two things were important to Iridium in selecting the Radisys T-Series platform for the Iridium NEXT ground station infrastructure upgrade. First, we needed a platform that was supported by a multi-vendor open ecosystem to ensure its longevity. Being tied to one vendor's proprietary solution simply wasn't an option. Second, we needed a platform that provided improved price-performance to enable us to reach our technology and business objectives."
Radisys Business Development and Platform Product Line Management Vice President Keate Despain said, "Our T-Series platforms possess all the necessary qualities to ensure that Iridium enjoys a cost effective, flexible and reliable deployment for Iridium NEXT. This will enable the next generation satellite constellation to stand up to the challenge of delivering effective mobile communications for the entire world with the latest market-leading technology."
For more information, please visit the Iridium website at http://www.iridium.com/about/iridiumnext.aspx and the Radisys website at http://www.radisys.com/products/t-series-platforms/.