Focusing on full service truckload transportation and logistics support throughout the US, L.J. Rogers has selected ORBCOMM Inc. (Nasdaq: ORBC) to provide their asset tracking solution for the firm's dry van trailer fleet.
ORBCOMM's end-to-end solution will provide wireless connectivity through the firm's proprietary hardware and a web-based reporting platform for optimal fleet management.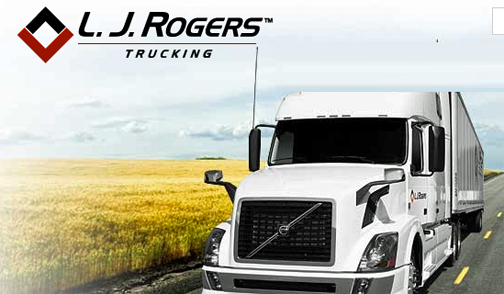 L.J. Rogers is using ORBCOMM's ruggedized telematics system, which is self-powered with solar recharging technology for low power consumption and long service life, eliminating the need for frequent battery changes. ORBCOMM's solution includes a robust web application with data reporting and analytics capabilities to increase in-transit visibility and security of L.J. Rogers' dry van trailers. ORBCOMM's telematics solution also integrates with the McLeod LoadMaster™ dispatch software platform, enabling L.J. Rogers to capture near-real-time asset data for their fleet, including operational condition, exception reporting and GPS position, through one comprehensive system.L.J. Rogers expects to complete deployment of ORBCOMM's solution by the second quarter of 2017.

According to ORBCOMM's Chief Executive Officer, Marc Eisenberg, ORBCOMM's dry van trailer tracking system is taking hold in the transportation industry, thanks to a very low cost of ownership the ability to achieve cost controls while ensuring continuous access to trailer location and status information.
Brad King, the Vice President of Operations with L.J. Rogers Trucking Inc, reported that ORBCOMM's complete telematics system was easy to install and integrate with their back-office platform, enabling the company to see immediate benefits in optimizing efficiency, performance and service levels across our business.
www2.orbcomm.com/gt1100/trailer-tracking.html