[SatNews] Scene Sharp Technologies Inc.™ has received $500,000 in investment funds from the Government of Canada through the Atlantic Canada Opportunities Agency (ACOA). Provided as a repayable loan, the investment will support conversion of the Scene Sharp Fuze Go® image fusion software from standard desktop software to cloud-based and software-as-a-service product offerings.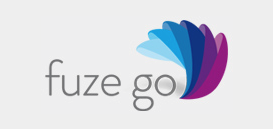 "Our government recognizes the importance of companies growing their businesses through the development of innovative technologies and new markets," said the Honorable Rob Moore, Regional Minister for New Brunswick and Minister of State (ACOA). "Our government, through ACOA, is pleased to support Scene Sharp Technologies in their efforts to pursue new IT development and export opportunities and generate growth and economic benefits for this region."
Fuze Go sharpens color satellite imagery for object identification in both the visible and non-visible spectrum. The software is automated, fast and accurate so critical information can be extracted quickly from imagery to support important decision making. The geospatial industry has traditionally been based on software that processes image data on the desktop, however, the market trend is now towards cloud-based software solutions.
"Cloud computing has the potential to open up many new markets for satellite imagery because it offers faster and easier access to image processing. More organizations will be able to access and use satellite-derived information," said Ian Lucas, Scene Sharp Technologies President and CEO. "The satellite image market is expanding rapidly, and cloud computing will be key to its growth. Our goal is to be at the forefront of this emerging market."