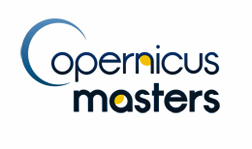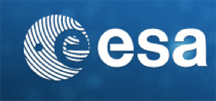 A win of 5,000 euros is no small revenue acquisition... and an opportunity to manage such income generation is now possible through the German Federal Ministry of Transport and Digital Infrastructure (BMVI)—the organization is inviting innovators to develop new transport applications that exploit the potential of Copernicus in possible combination with other geodata.
Upcoming is the sixth edition of the largest international competition that revolves around the commercial use of Earth Observation (EO) data—the contest is open to all entrants across the globe. The focus for this event is to search for superlative forms of EO use to parlay into new ideas, apps and business concepts that can use this information in everyday life.
Copernicus Masters is the name of the contest. Started in 2011, this challenge was initiated as part of a mission to foster the interest and use of Copernicus Services on behalf of the ESA and AZO. And as transport is a key sector of society, proven by the desire for mobility, the interest in moving about continues to increase. Yet, transport systems face major challenges, including congestion, infrastructure quality and maintenance, oil dependency, emissions, safety, and competition within the transport sector. Intelligent transport solutions and smart city initiatives offer a way to reduce this burden and improve quality of life. These are areas wherein Copernicus can serve as the catalyst for potential solutions.

The BMVI Earth Observation Challenge for Digital Transport Applications is, therefore, looking for innovative Copernicus-based transport applications at the local, national, Europe-wide, or even global level. The ideas submitted can target any mode of transportation (including intermodal arrangements) and user groups, such as those involved in traffic planning, infrastructure operation and maintenance, commercial stakeholders, and private transport.

Participants are encouraged to explore the potential of combining Copernicus data and services with other information, such as transport-related data from BMVI agencies, to create a higher-level product or service. In-situ data sources can include (but are not limited to) near-real or real-time information on traffic, pollution, social interactions, weather conditions, and crowdsourcing. Entries are welcome from individuals, start-ups or established businesses.

The winning proposal will include the 5,000 euros cash prize as well as a support package tailored to the requirements of its realization. Moreover, the winner will benefit from a substantial satellite data quota worth 10,000 euros made available with financial support by the European Commission. Plus, for the first time, the finalists will also greatly benefit from participation in this competition, thanks to the new Copernicus Accelerator initiative, which is being funded by the European Commission and organized by AZO.

The Copernicus Master BMVI Earth Observation Challenge for Digital Transport Applications is open for online submission until the July 25th. All of the winners will be announced on October 25th during an awards ceremony to be held in Madrid. The AZO has been administering the Copernicus Master competition on behalf of the ESA since 2011.

www.copernicus-masters.com
www.bmvi.copernicus-masters.com