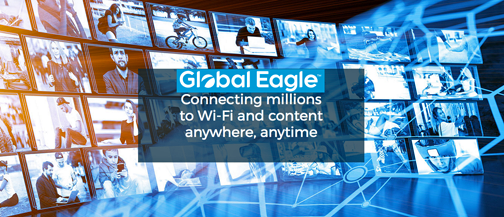 Global Eagle Entertainment Inc. (NASDAQ:ENT) has signed a multi-year agreement separately with GüneÅŸ Ekspres Havacılık A.Åž. d.b.a. SunExpress ("SunExpress Turkey") and SunExpress Deutschland GmbH ("SunExpress Germany") (SunExpress Turkey and SunExpress Germany, hereinafter referred as "SunExpress") to supply its navAero electronic flight bag (EFB) systems across its fleet of commercial airliners (the "Services").

SunExpress agreed with Global Eagle to obtain the services, including the automation of capturing, storing and transferring flight data for real-time access by pilots and operation managers. Global Eagle will install its navAero EFB systems on a total of 70 737NG and A330 aircraft in the SunExpress Turkey and SunExpress Germany fleets, as well as new aircraft entering the fleet in accordance with the terms of the Agreement. The Global Eagle EFB solutions will provide instant access to critical flight data, such as flight path and weather conditions, in the cockpit and at the ground operations center. It will give the airline better visibility into the aircraft's performance and its impact on maintenance, operations and efficiency.

The PMA-approved solution includes the mounting hardware, power and data for the EFB tablet computers in the cockpit. Real-time data connections with avionics will be provided by a new wireless version of the navAero Universal Aircraft Interface Device (UAIDv2). Virtual quick access recorder (vQAR) functionality is embedded and automated within the UAIDv2, creating a compact integrated package. Global Eagle will also provide engineering support and integration with existing onboard systems.