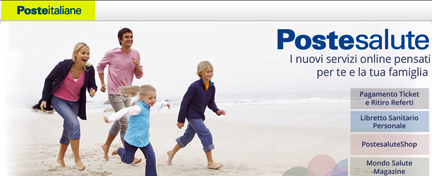 [SatNews] Poste Italiane and Eutelsat Communications have signed an agreement that will commercialize the Tooway satellite broadband service.
The agreement was signed by Massimo Sarmi, CEO of Poste Italiane, and Michel de Rosen, Chairman and CEO of Eutelsat, in the framework of the recent Franco-Italian bilateral summit in Rome in the presence of Enrico Letta, the Italian Prime Minister and François Hollande, President of the French Republic.

This new step transforms the broadband landscape in Italy where 2.37 million Italians in 3,600 towns and villages are still unable to benefit from a quality Internet connection for education, entertainment, communication and e-commerce. The Tooway service will be available locally through Poste Mobile in Poste Italiane offices and through their business sellers, with the priority to serve regions beyond range of terrestrial broadband from first quarter 2014.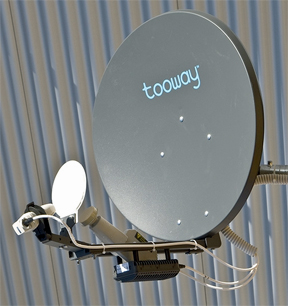 The Tooway service works in conjunction with Eutelsat s KA-SAT satellite, enabling users to easily connect to the Internet anywhere and benefit from download speeds of up to 20Mbps and upload speeds up to 6Mbps. The service requires a small dish and a satellite modem connected to a computer. The dish can be self-installed or by one of the 4,000 installers across Europe that have been trained and certified by Eutelsat, of which over 1,000 are located in Italy. Using the same dish, Tooway also offers features that include multichannel television and VoIP for full triple play, as well as a wireless home network.
For information regarding Tooway, access http://www.tooway.com/