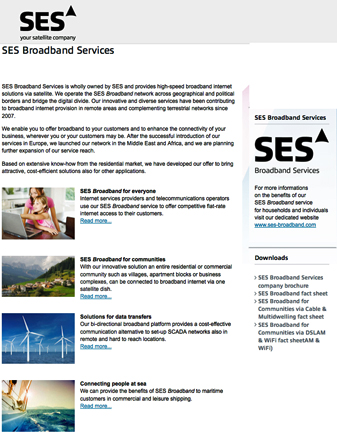 [SatNews] SES Broadband Services and Gilat Satellite Networks Ltd. (Nasdaq:GILT) (TASE:GILT) have announced the expansion of consumer Ka-band services to Germany and Italy over SES's ASTRA 2E satellite.
SBBS's ISPs have recently started offering the satellite broadband service on Gilat's SkyEdge II-c platform, providing up to 20 Mbit/s and Voice-over-IP services to private households and small businesses across Germany and Italy over SES's ASTRA 2E satellite. The ASTRA 2E satellite, which entered into the commercial service in the orbital arc of 28.2 degrees East on February 1, 2014, enables the delivery of next generation broadcast and broadband services in Europe, the Middle East and Africa.
"We are continuously enhancing our service offerings by providing satellite internet services across Europe at speeds comparable to standard terrestrial and terrestrial wireless networks such as DSL, cable, and LTE technologies," said Patrick Biewer, Managing Director of SBBS. "Gilat's advanced VSAT technology, featuring high data rates and cost effective terminal technology, allows us to further optimize our service proposition for the end-consumer market and to increase the competitive advantage of our satellite-based Internet service Astra Connect."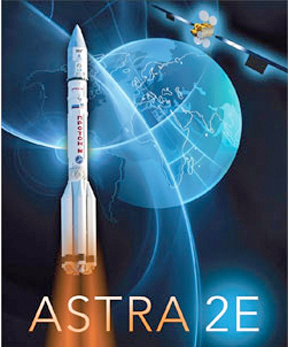 "Together with SBBS, we continue the expansion of broadband services across Europe with the ASTRA 2E satellite over Germany and Italy using Gilat's SkyEdge II-c platform," said Erez Antebi, Gilat's CEO. "Gilat's innovative technology helped to set a new price performance level in the consumer and Small Office/ Home Office (SoHo) market. We look forward to continuing to work with SBBS in further expansions in Europe, Middle East and Africa."
The SES Broadband Services infosite is located at http://www.ses.com/broadband-services
Gilat Satellite Networks has more information at their infosite, http://www.gilat.com/