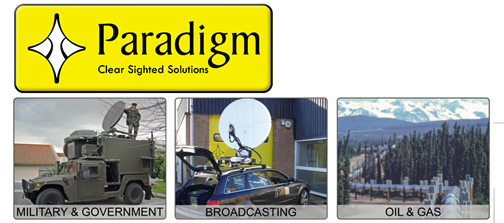 Bringing BGAN-simple pointing and operation to Inmarsat's Global Xpress is Paradigm's Interface Module (PIM) enabler for manual and auto-deploy terminals.
Already approved for a number of manufacturer's terminals, including the recently GX Type Approved DataPath terminals, the PIM uses the Paradigm Location Sensor (PLS) to allow terminals to be easily and quickly pointed without a spectrum analyzer. The product uses intuitive visual and audio cues which guide the user to point the antenna up, down, left or right to acquire the target satellite.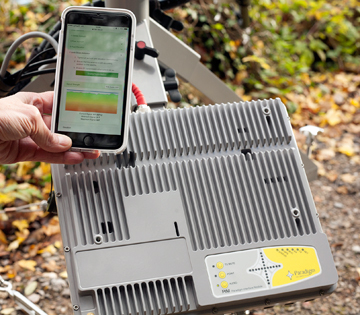 The Outdoor PIM is lightweight, terminal agnostic, fully waterproof and ruggedized for use in extreme environments. By simplifying pointing, the PIM removes the need for bulky test equipment on manually operated terminals and an antenna control unit interface is also available for auto-deploy terminals.
For Type Approved terminals, Inmarsat's Global Xpress constellation offers an unprecedented plug-and-play, high-throughput, Ka-band satellite connectivity service and the first high-speed broadband service available across the globe through a single operator.
According to Warren Ackerley, the Business Development Director at Paradigm, the company's experience with integration coupled with the flexibility of the PIM makes for a fast and straightforward route for terminal manufacturers to access the GX market.