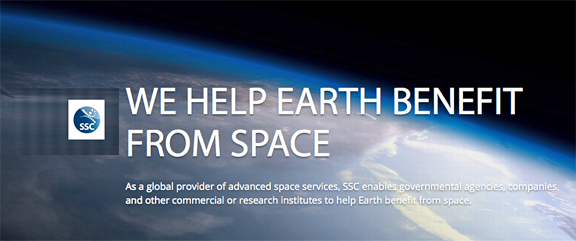 [Satnews] On January 1, 2016, Universal Space Network, Inc. (USN), changed its name to SSC Space U.S. Inc.
The purpose of the name change is to leverage the strength and global capabilities and efficiencies of USN's parent corporation, the Swedish Space Corporation (SSC). In 2009, USN was purchased by SSC and continued to conduct business under the name Universal Space Network, Inc. Now is the time to take full advantage of the SSC global brand and fully leverage our constantly expanding global infrastructure and service range to serve our customers better. This name change further demonstrates SSC's commitment to serving the global space industry with local presence in key regions of the world.

As a global provider of advanced space services, SSC enables governmental agencies, companies and other commercial or research institutes to help Earth benefit from space. Built on decades of experience, SSC offers proven expertise in satellite management and engineering services, space technology and launch services for sounding rockets and balloons. We offer a complete portfolio of ground segment services to support space missions. Through our worldwide network of multi-mission satellite stations, SSC can provide unequalled Earth coverage for a large variety of missions in most orbits.