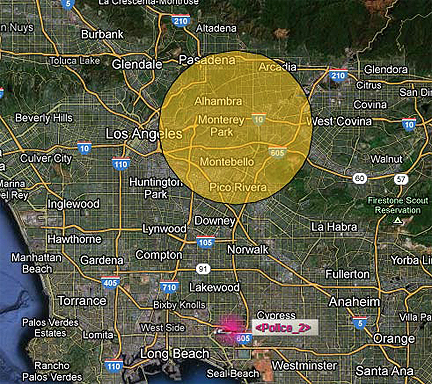 [SatNews] During the recent presidential campaign, local law enforcement agencies and other departments needed to be aware of...
...the temporary flight restrictions (TFRs) in place to accommodate the presidential candidates' movements across the country. LA County Sheriff's Department (LASD) made extensive use of SkyWeb, SkyTrac's asset management program to ensure aircraft avoided TFRs, and to identify and respond to questions about aircraft flying during the restrictions.
When new TFRs were announced, LASD were able to set up geofences so they could be notified if any of their aircraft flew into or near a restricted area. LASD was also easily able to identify if an aircraft belonged to them when questioned by other groups monitoring the TFRs. "Having an ISAT installed on our aircraft made navigating the TFRs a much simpler process. At a glance we were able to redirect our aircraft if needed," stated a sergeant at LASD. LASD has also found the service valuable for when their aircraft are operating out of state, and have no radio communications with the base. The system provides an extra layer of safety for the unique flying environment found in California, which includes deserts, mountains, oceans and other bodies of water.
"LASD has employed many advanced features in SkyWeb, and the efficiency and effectiveness of their operation is obvious," commented SkyTrac President and CEO Malachi Nordine. "It is amazing to be able to watch how differently each client uses our system, and how we can help tailor a solution to fit each individual's needs."