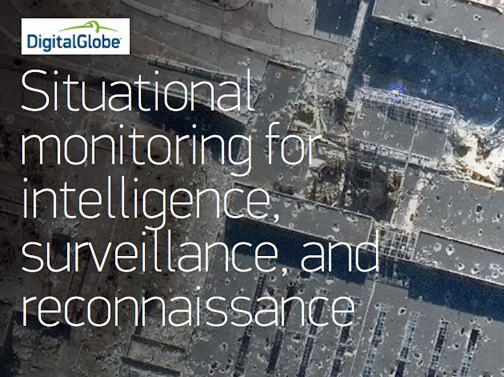 DigitalGlobe, Inc. (NYSE: DGI) has entered into a letter of intent for direct access capacity on WorldView-4 with a new international defense and intelligence customer.
This agreement brings total commitments from customers for capacity on WorldView-3 and WorldView-4 since the third quarter of 2015 to $355 million, of which 65 percent is under firm contract. The three-year agreement increases the amount of annualized contracted revenue from international defense and intelligence customers to $43 million from $38 million, nearly all of which will start in 2017. While there is no assurance that letters of intent will convert into firm contracts, this has historically been the case.
"The addition of our newest direct access customer builds on DigitalGlobe's track record of inspiring confidence in defense and intelligence organizations that face critical challenges," said Jeffrey R. Tarr,DigitalGlobe Chief Executive Officer. "With direct access to the world's highest resolution, highest accuracy commercial satellite imagery, this customer will be able to gain key insights, enabling it to contribute to solving important regional security challenges."