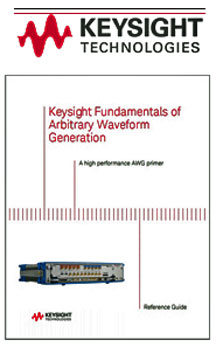 [Satnews] Today's arbitrary waveform generators can address a broad range of applications and test cases.
Keysight Technologies new primer discusses characteristics and fundamentals of arbitrary waveform generation and the different implementations available in the market.
Learn how to generate digital, multi-level and PAM-4 signals, wireless and modulated waveforms, and multi-carrier as well as coherent optical signals. The primer also explains the different methods of wideband IQ modulation and up-conversion, calibration and correction, and wrap-around handling for RF/wireless signals.