[SatNews] The European Broadcasting Union (EBU) has signed an agreement with Signalhorn to use the company's Technical Center in Leuk, Switzerland, as part of the EBU's key satellite telecommunications infrastructure for its broadcast services of the FIFA World Cup being staged in Brazil.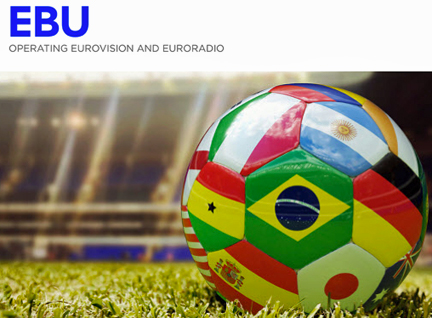 "EBU will carry the FIFA World Cup to the eligible broadcasters over its global optical fiber and satellites networks, using several antennas in Leuk for satellite transmissions," said Paolo Pusterla, EBU's Head of Procurement & Network Partnerships. "EBU has selected Signalhorn because of the long-lasting relationship among the two organizations, strengthened by the quality service that has consistently been provided over time by Signalhorn's Leuk teleport."

"People watching the matches won't even know about our role," said Guillermo Bosch, VP Enterprise Sales with Signalhorn. "For our employees, this is exciting to be providing an important link in relation to the media coverage of one of the world's most popular sporting events. Confidence and trust in Signalhorn has always been very strong, given that EBU uses Signalhorn's facilities as part of its backup plan for the organization's operating center in Geneva."

The European Broadcasting Union is an alliance of public service media, with 370 members in 56 countries in Europe and other parts of the world.
The EBU infosite is located at http://www3.ebu.ch/home
Please visit http://www.signalhorn.com/ for additional Signalhorn information.