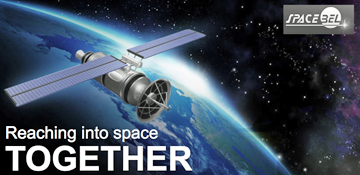 SPACEBEL, on the horizon of their 30th anniversary, recently concluded an agreement with the Polish company N7 Mobile in the formation of a joint subsidiary in Poland called N7 Space — SPACEBEL is now the majority shareholder of this new company.

Already well represented in Belgium with its headquarters in Liège and a subsidiary in Flanders, SPACEBEL has, since 1996, been an entity in Toulouse (France) near the French space agency CNES and the major European prime contractors Airbus and Thales. In addition to these different sites, the company can now also count the N7 Space subsidiary freshly established in Warsaw in cooperation with the Polish company N7 Mobile, which specializes in software development for mobile applications and the space sector.

Thierry du Pré-Werson, Managing Director of SPACEBEL explained that the company is already working with the space division of N7 Mobile on several ESA projects and appreciate that firm's skills and the quality of the work provided, particularly in the development of on-board software for satellite control. The synergy with the space branch of this young ambitious SME offers us the opportunity to contribute to the ESA programs in which Poland has decided to heavily invest , thus confirming SPACEBEL's position as a major player in the European space sector. The opening of this new site in Poland is part of the strategy to support the growth of SPACEBEL. Currently with a dozen engineers, N7 Space is expected to grow very rapidly from 2019 onwards.