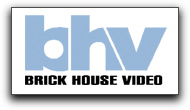 Brick House Video is introducing a low-cost, micro-sized version of Proteus, the Company's its award-winning, fully-featured broadcast specification standards/format converter, at IBC in Stand 8.B61.
Proteus Micro
offers all the essential features, including embedded audio, from a box that fits comfortably in the hand for a very modest outlay. Despite the high level of miniaturization, the Micro provides the same high-quality linear conversion as its big brother. Perfect for helicopters, outside broadcast units, and facilities where real estate is at a premium, Proteus Micro will fit in just about anywhere! Proteus Micro will be joined by the Company's other miniature unit, the
Callisto Micro
, a 3-input SD switcher that weighs only 1.2Kg (2-1/2 lbs.), with a footprint of 18cm (7 inches) x 14cm (5.5 inches).
Brick House Video
's entire range of digital broadcast products will also be demonstrated, including the award-winning and affordable 1RU
Syntax
up/cross converter; the full-size
Proteus
multi-format, multi-purpose converter; and other fully-featured
Callisto
switchers all offering full broadcast specification processing.