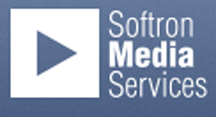 [SatNews] Taking the trend for getting more from less to an entirely new level, Danish broadcast production start up NIMB TV has launched the country's first UltraHD mobile unit—in the form of a three-wheel scooter van.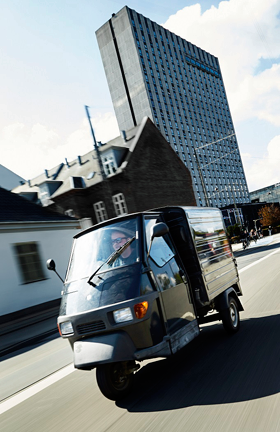 Fully equipped for multi camera 4K production, the incredibly compact van is booked for a season of live broadcast productions and big screen events. Powering the 4K playout from the pioneering mobile unit, Softron's OnTheAir Video Express delivers convenient and reliable high-quality UltraHD performance from standard MacOS hardware. Designed for news production and live shows, OnTheAir Video Express supports the major codecs, and provides an essential feature set that includes with mix-and-match resize, GPI triggers, cue mode, seamless playback, multiple outputs on one Mac, clip trimming, clip end behaviours, and scrubbing.
OnTheAir Video Express uses Softron's completely new Smart Playout Engine which features radically enhanced capabilities for television and web stream playout from the MacOS platform. Users can mix content clips at different resolutions and codecs without having to reformat the video to a different size or re-render it to a different codec. Clips are simply dropped it into a playlist to be instantly ready for playout.
OnTheAir Video Express and OnTheAir Video 3.0 are available direct from Softron or through its network of distributors.

More information about Softron Media and its products is available at http://www.softron.tv/