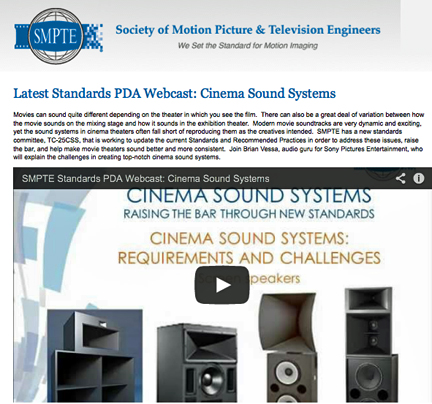 [SatNews] The Society of Motion Picture and Television Engineers (SMPTE), today announced that...
...TVBEurope will serve as an official 2013 media partner for the technical society. The partnership will enable SMPTE and TVBEurope to publicize and promote more broadly their educational and technical conferences, including the SMPTE 2013 Annual Technical Conference & Exhibition, and TVBEurope's "Beyond HD Masters" and "IT Broadcast Workflow" conferences.
"SMPTE's mission is to advance theory and development in the motion-imaging field, and one key way we pursue this mission is by providing educational opportunities to industry members," said Barbara Lange, executive director at SMPTE. "TVBEurope shares a similar commitment to education, and we are pleased to be working together to promote industrywide awareness of the valuable conferences offered by both our organizations."