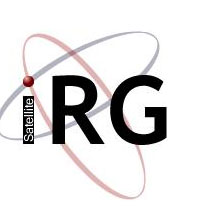 [SatNews] The Satellite Interference Reduction Group's (IRG) newly formed advisory committee, End Users Initiative (EUI), has announced a major milestone, the approval by the ITU of recommendations for General Access Procedures.

The End Users Initiative (formerly RFI-EUI) has worked with the ITU to advise the technical requirements of updated access procedures, to ensure reduced risk of issues, such as satellite interference. The recommendation provides access procedures for fixed-satellite service (FSS) occasional use (OU), transmissions to geostationary-satellite orbit space stations, in the 4/6GHz and 11-1/2 / 13 / 14GHz FSS bands. An occasional use transmission is a telecommunication application in the fixed-satellite service where the transmission lasts a limited period of time ranging from minutes to months.
"We are delighted at the news from the ITU," commented Dick Tauber, Co-Chair, EUI. "We believe that these recommendations will have a significant impact on reducing satellite interference, by ensuring a certain number of requirements at the point of access."

The full recommendation can be viewed via the ITU infosite via this direct link.
The IRG infosite is located at: http://www.satirg.org/